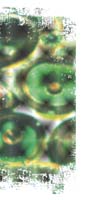 Imagine you are sitting in your own living room, enjoying the same exquisite soundtrackin Hollywood screening room. What a magic sound reproduction through INGOTPROFESSIONAL HOME THEATER SURROUND SYSTEM !
Enhance your living quality with our home theater surround system! Our compact design for both classical wooden cabinet and plastic cabinet are easily fit into any style living room.
Our home theater surround system convey the movie sound in your living room that is rigid, clean and smooth without distortion even at high power. With our built-in amplifier subwoofer for deeper, richer bass response. We are committed to providing customers with audio system that meet the standard of excellence.