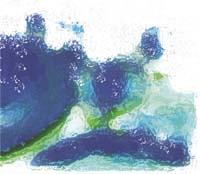 INGOT CAR SPEAKERS ARE ESPECIALLY BUILT
FOR CRITICAL AUDIOPHILE.
Fasten your seat belt and we are on the road with the most fantastic car speakers ever enjoyed.
Our Ingot-built car speakers are the best valuable component system you have heard up-to-date.
Our car speakers, car subwoofers and component systems are designed by our innovated R & D and are built by several kinds of new materials which provided not only fashion color and texture, but also truly incredible, impressive power-handling.
We have many new cone materials for 1998, like aluminium cone, honey-comb compressed cone, granite cone, titanium cone, glass fiber cone, carbon fiber cone. In addition, our new neodymium magnet tweeter cooled by ferrofluid that can offer many times of power handling than the ordinary tweeter. They can be mounted wherever you find it performs the best dash-mount, door-mount, or on the side of mirror panel.